After what seemed like an eternity of agonizing suspense, the "American Dad" crew, along with their friends on "Family Guy" and "The Cleveland Show," were relieved to hear of the renewal of the series for the 2013-2014 television season. The news was a long time coming, so long that people were beginning to worry that the jig was up for the second animated sitcom created by Seth MacFarlane, as well as ex-"Family Guy" writers, Mike Barker and Matt Weitzman. Wanting to remain at Fox TV Animation, most were putting their chips on being moved onto "The Flintstones" reboot, up until that dream went down the toilet with the announcement of the series being postponed indefinitely, due to the hectic schedule of the big man himself.
Apparently, though, prayers do get answered, thanks to the power of…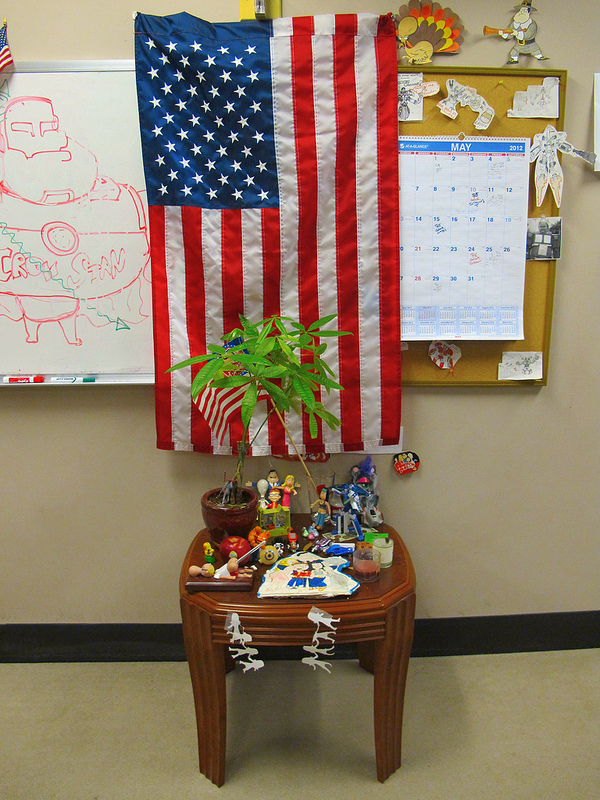 …THE ALTAR!!!
Steven Luckett, an IT supporter for the three shows, was the first person to inform me of the altar in the "American Dad" suite, and I couldn't resist snapping a few photos for this quirky tidbit of Fox TV Animation history: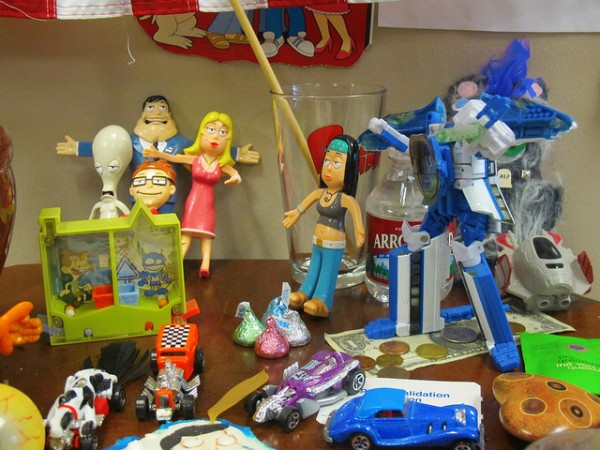 While there, Kasey Bell, the show's animation production assistant, filled us in on the details of the altar, saying that producer Diana Ritchey created it for good luck, and as a place for the crew to pray for an eighth season. When I told him that I wanted to post pictures of it on my blog, he said, "Well, if you're going to show this on your blog, I might as well get the second piece. Hold on."
When he returned, he came back with this scandalous piece of work: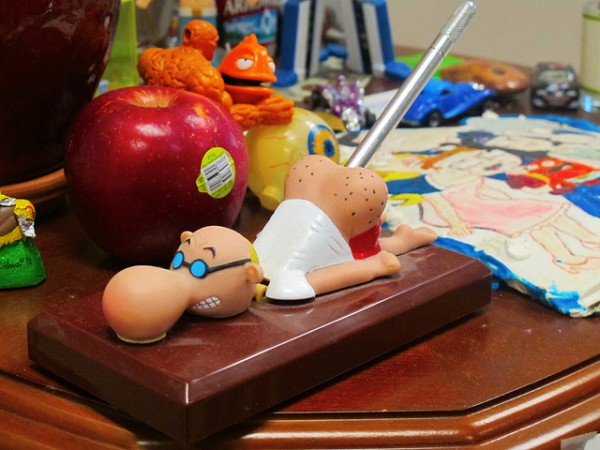 Whether or not this is a character for a show, comic, or whatever, I have no clue. I just know that it's of a guy obviously enjoying having a steel rod up his ass. Now that that's out of the way, why not watch it in action?
Yeah…
Talk to you guys on Monday!