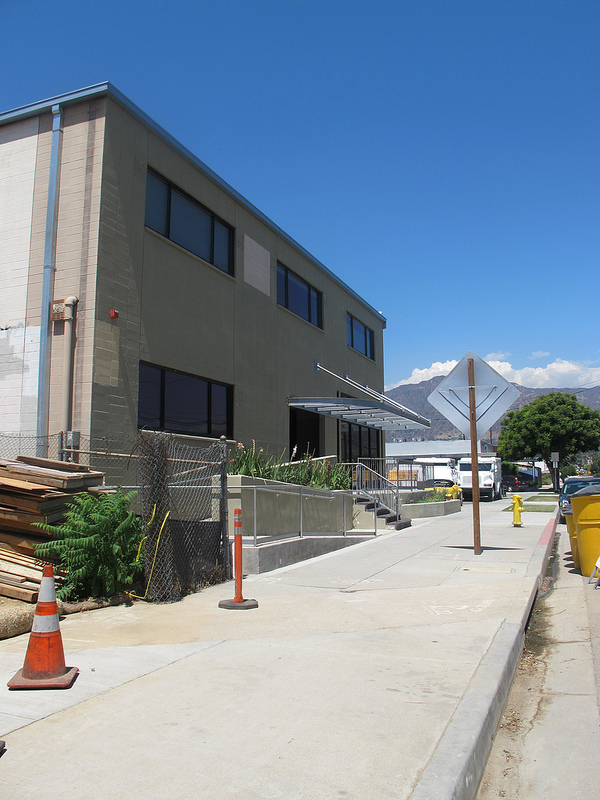 The Fox TV Animation crew visited Rough Draft Studios yesterday, as part of an invitation from "Futurama" producer Claudia Katz to meet visual futurist and concept artist Syd Mead. I was among those in attendance, but to be truthful, I was not aware of who Syd Mead was until I received the invitation in my work Entourage on Monday. As someone who has been wanting to check out "Blade Runner" for the longest time – I haven't seen it, which is ironic because I own it on Blu-ray! – I figured the event would somehow provide me with better context of the film's designs for when I do get to watching it, so I sent in my RSVP request. The opportunity to explore Rough Draft Studios was also a deciding factor.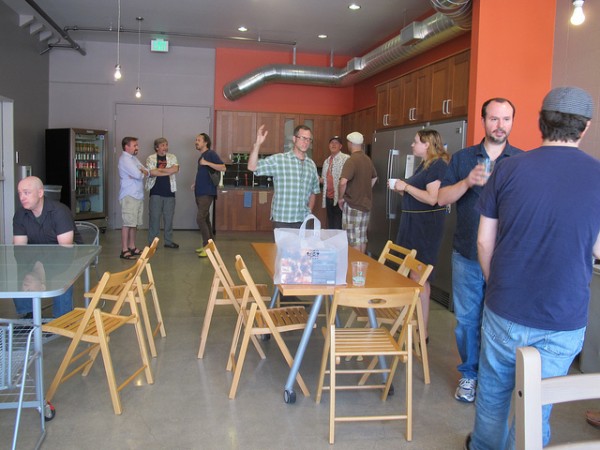 People came in around 11:30 AM, and waited in the Rough Draft kitchen, where there was much chit-chat to be had before Syd Mead and his friends made their entrance through the studio's freight elevator. It was an epic arrival that I regret not capturing on camera.
A lunch of tacos and tamales was served outside the studio at noon. Things got comically amusing when I was asked to help "Family Guy" supervising director and fellow LMU animation alumnus Dom Bianchi get food for our co-worker Michael Upperco, a retakes coordinator who is currently on crutches. I was pouring the salsa, scooping the guacamole, and sprinkling the cheese for him, as both his hands were out of commission with his and Upperco's plates. People behind us were jokingly telling us to hurry up, and we played along, responding in mock despair that we were going as fast as we could. It's things like that that make me love working in animation – we industry folks are such kids at heart.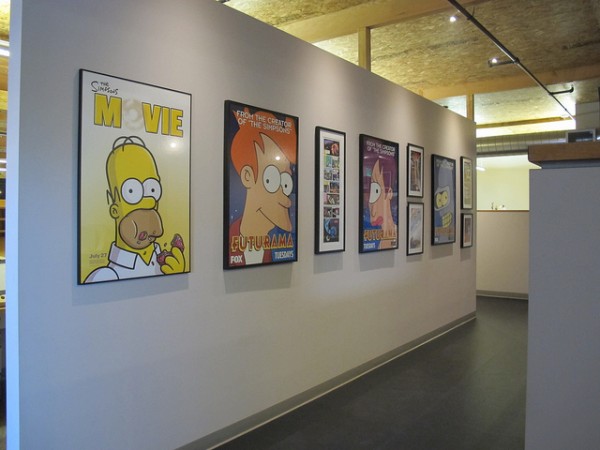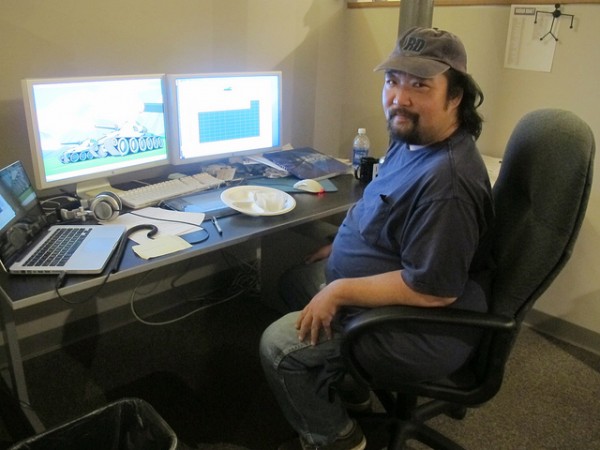 After lunch, there was a good stretch of time for people to converse or wander around the studio. I chose the latter, taking pictures of all the lovely "Futurama" and "Simpsons" posters they had hanging on the walls, and peering into cubes and offices. Upstairs, I caught a glimpse of director Susie Dietter, who I'm sure I saw sitting next to my hero Matt Groening at a "Futurama" panel at the 2010 Comic-Con. I would have loved to talk to her, but she was talking to someone, and I didn't want to interrupt. Downstairs, I struck up a conversation with "Futurama" 3D artists Nick Cherry and Don Kim, where I was shown videos of scenes that they are working on for the seventh season. Seven seasons! Has it really been that long? One thing's for sure, I need to catch up on my "Futurama" episodes.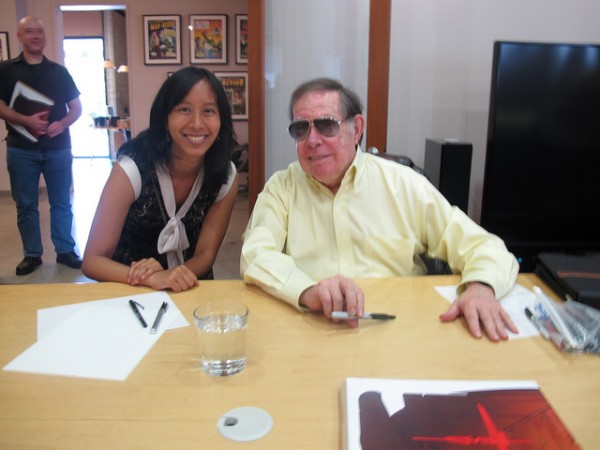 The meeting with Syd Mead took place in the conference room, where the standard Q & A session was cut short by people's eagerness to buy his book Sentury II, take pictures, and get his autograph. I wasn't willing to buy anything at first, but when I saw the beautiful backgrounds and car designs after asking "Cleveland Show" timer Eric Bryan to thumb through the pages of his book for me, I was sold. A lot of the images seemed reminiscent of sci-fi anime series and films – "Akira" comes to mind – which was why when my turn came to speak to Syd Mead, I asked him if he got a lot of his inspiration from Japanese animation. He replied that his earlier work pre-dated that, but that he did find some inspiration for his later work in video games. I then got a picture with him, and he wished me good luck in my future endeavors.
For more photos from the event, check out my sets on Flickr and Tumblr.