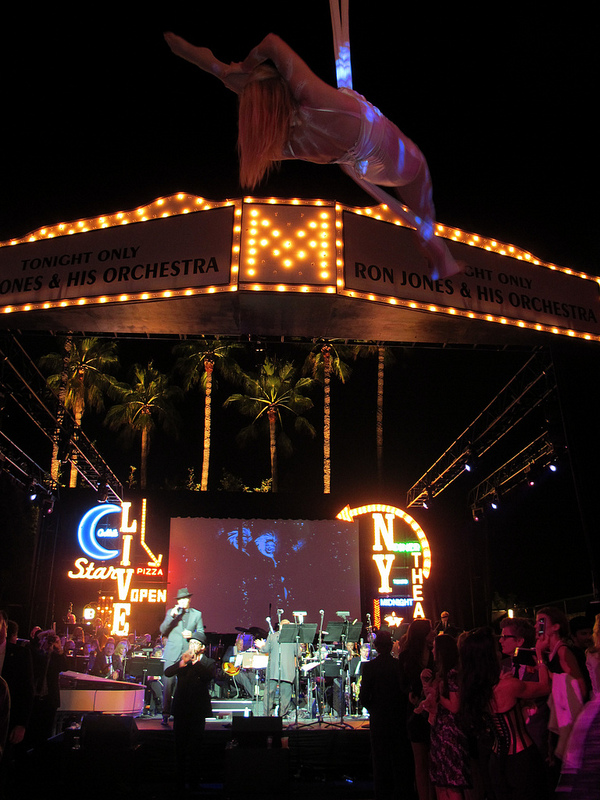 Seth MacFarlane's birthday is coming up this Friday, so I thought I'd take a moment to share a video I captured of him one year ago today at his house in Beverly Hills. The occasion: a "Guys and Dolls"-themed birthday extravaganza with a celebrity guest list that included Aziz Ansari, Mel Gibson, Jonah Hill, and Topher Grace. It was a night made unforgettable by the pitch-perfect sound of Seth's voice as he sang the classics of Frank Loesser, accompanied by breathtaking aerial dance acts by skilled trapeze artists, as is evidenced by the 32-second clip below:
Here, he sings "Luck Be a Lady," a favorite of mine since I first heard it in the movie "Mrs. Doubtfire" back in '93. It's not shot particularly well, as I have very little experience shooting movies, but I like it because it's my own special memory of one of my animation heroes.
For photos of the party last year, check out the set on Flickr.