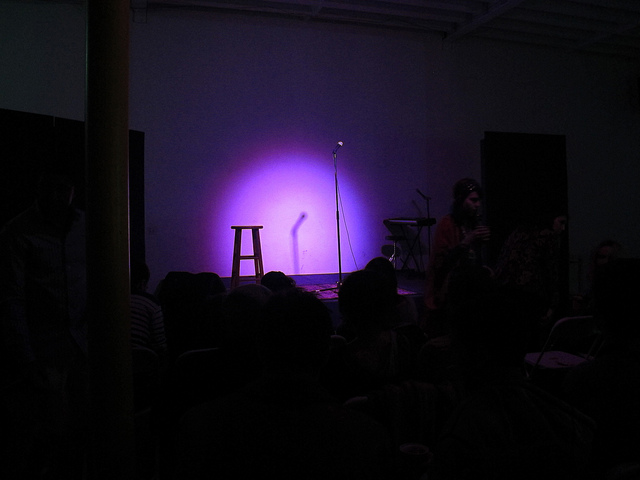 I was informed via mass Facebook invite of The Weekend Pilots Live at Titmouse Inc., which was to take place on the night of Wednesday, December 12, 2012, or 12/12/12, the final day that three numbers will align until the next century. Discouraged by the ticket price and my lack of knowledge on the Weekend Pilots, I headed over to the band's website to see what all the hubbub was about. After giving their debut album a listen, which is available for free, I was convinced. Snagged my ticket online, and, when the day came, left work early to join my West Hollywood animation studio neighbors (Fox TV Animation and Titmouse are practically ten minutes away from each other) for an unpredictable night of comedy, music, and mayhem.
Weekend Pilots musician Jay Schultz gave an opening speech before Dick Figures creator Zack Keller and animator John Dusenberry took the stage to talk about their new web series, Duke of Fancy, for YouTube animation channel Rug Burn. The first episode of Duke of Fancy was then screened, followed by Rug Burn shorts Axe Cop, and Dogsnack.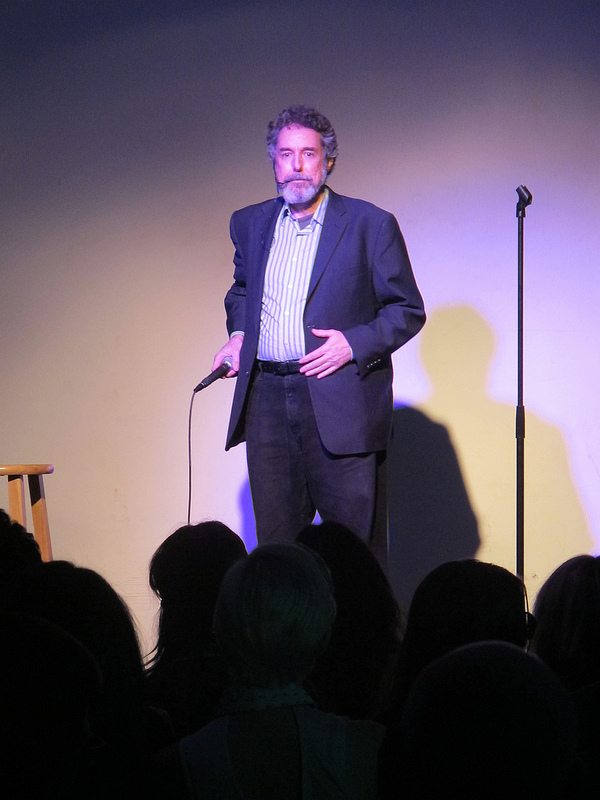 Special guests Jerrod Carmichael and Ron Lynch were up for the stand-up segment of the night. Jerrod's clever observation that being gay today is comparable to being black in the '70s was a hoot among audience members, though Ron was clearly the top dog comedian, snagging the figurative trophy for inventiveness, as he employed microphone tricks to render his words nearly unintelligible, as if spoken underwater. Had this been a comedy standoff, Ron's lip sync to a parody of Disneyland attraction "Great Moments with Mr. Lincoln," peppered with adult humor, would have been the coup de grâce.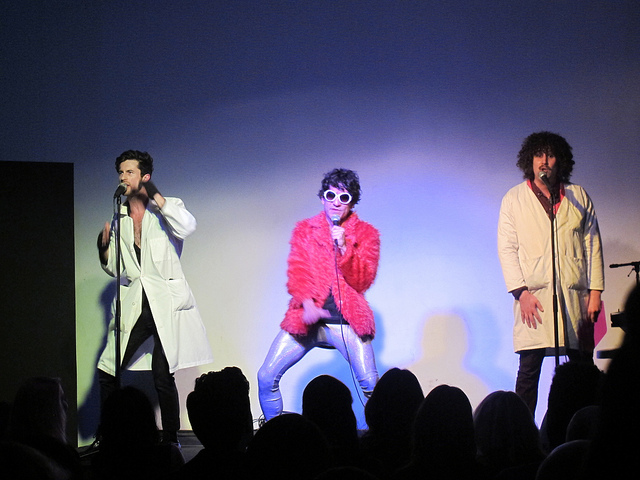 The Weekend Pilots were the final act, bursting into song with various wardrobe changes and flamboyant antics to rival that of The Mighty Boosh. Never-before-seen animated music videos of "Business Bear" and "Make A Wish," with art by Henry the Worst, were showcased, with the former video having it's own live accompaniment. "El Lobo" and "Panty Survey" were the last two songs of their stint, with Jay Schultz running out into the crowd to wave maracas in people's faces, or ask unsuspecting ladies how many pairs of panties do they own. Dozens of panties were dumped onto the audience, obviously during the latter performance, and thrown around. Pretty much the start of a typical Titmouse party.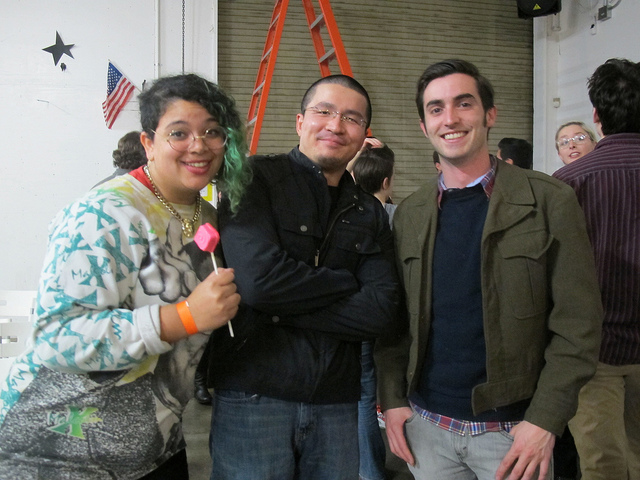 Speaking of parties, the after-party was a success, with most of the audience sticking around to converse with the artists of the night – and perhaps to take advantage of the free booze and cake pops, but only a little! As for me, I got to do what I always look forward to doing at Titmouse parties: hang out with my Titmouse buddies. In this case, it was my favorite members of the "China, IL" crew: character layout artist Sakari Singh, storyboard artist Ben Li, and fellow LMU animation badass graduate David Reilly.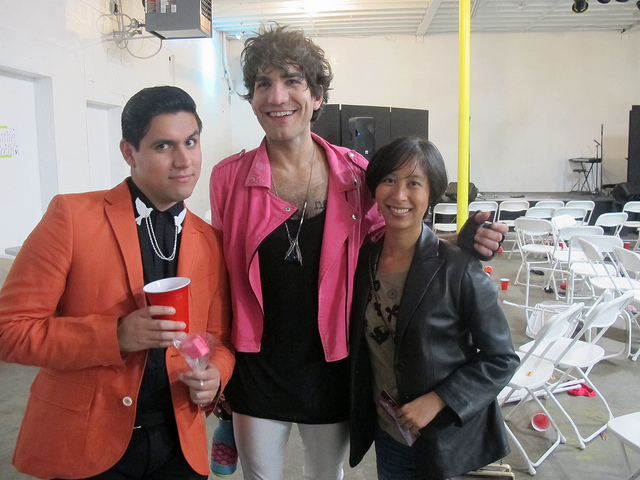 I also snagged a photo with Weekend Pilots musician Ray Timmons and "China, IL" background supervisor Martin Lopez. God, I look so out of place standing next to those super-stylish men. What the hell!?
To see more photos of the event, check out the set on Flickr.