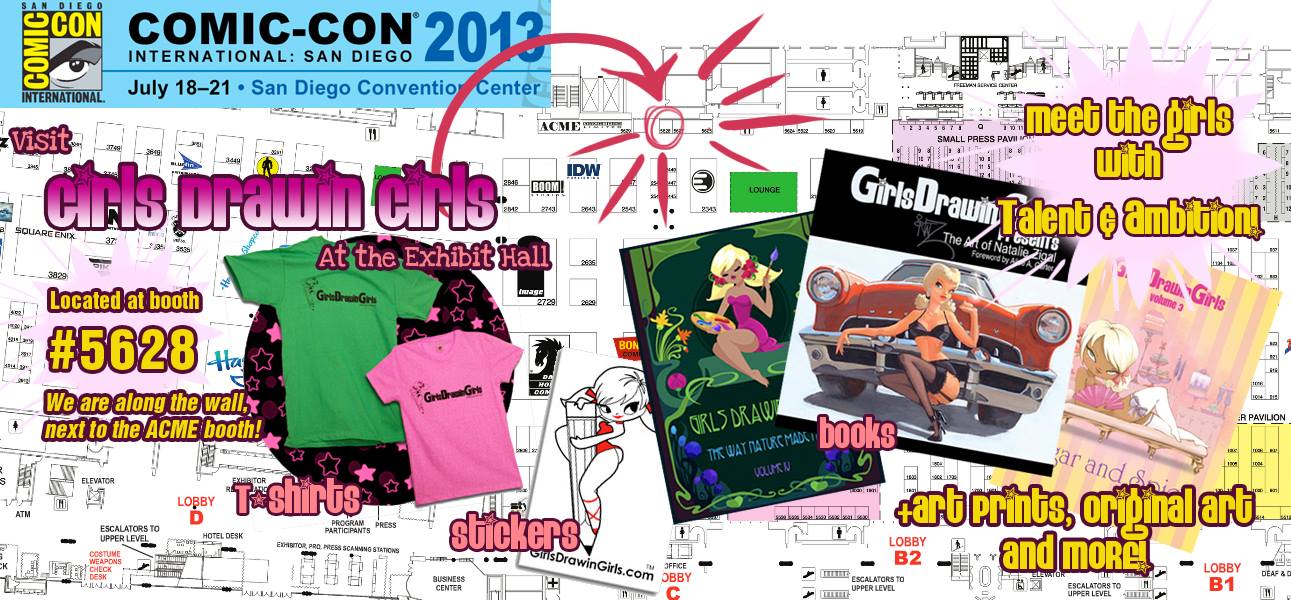 I will be at Comic-Con this week, working at the Girls Drawin' Girls booth #5628. There will be all sorts of fun stuff for sale by the talented ladies of the group, such as books, prints, and original artwork. Stop by and say hi, or to show your support for GDG, or both!
My schedule:
Thursday: 12 PM – 3 PM
Friday: 10 AM – 2 PM
Banner by GDG member Rocky Olivares.
See you there!