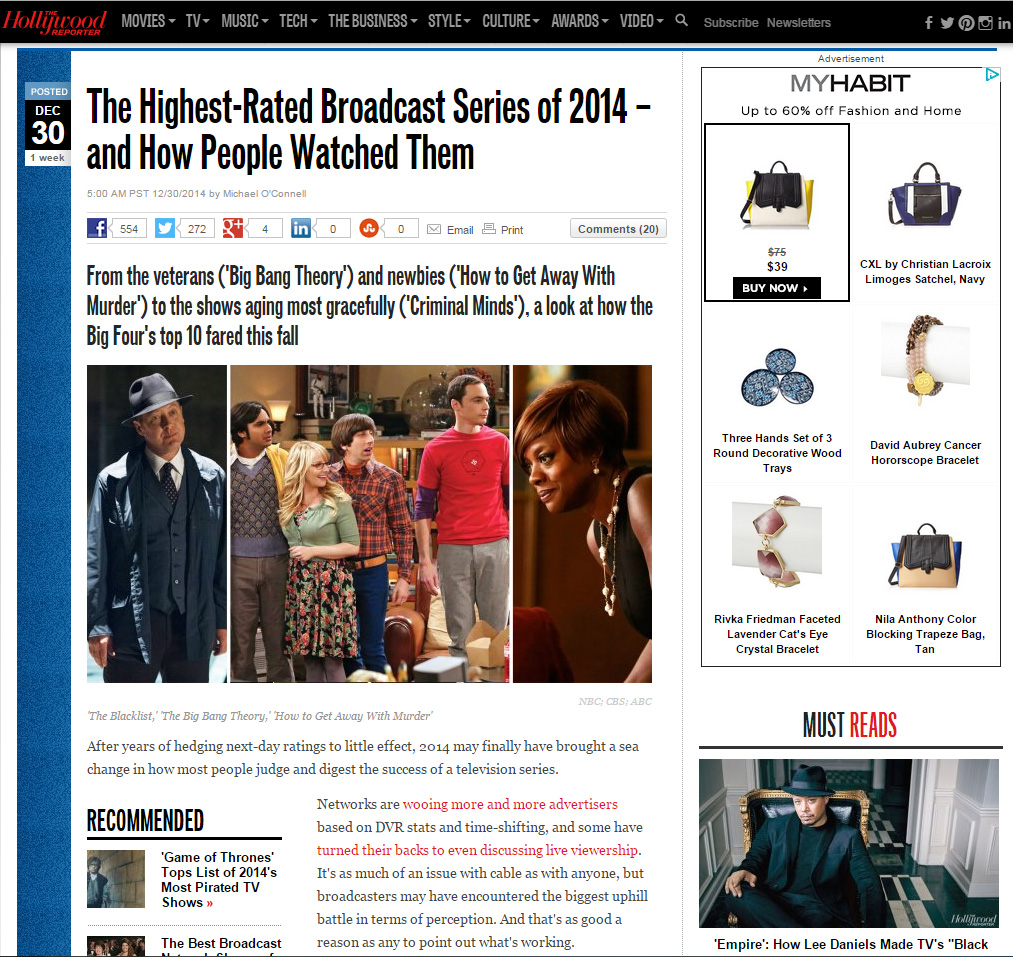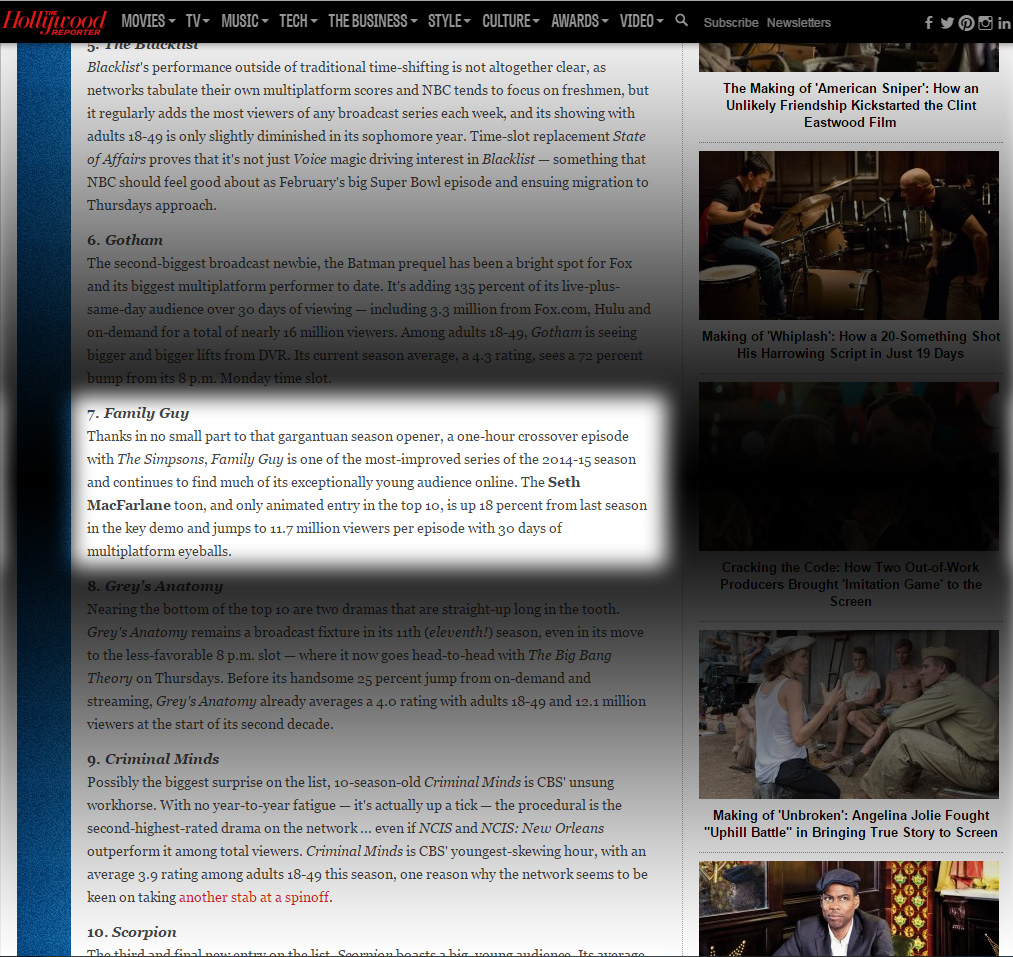 My boss Shannon Smith recently sent a mass email to the Family Guy crew with the wonderful news that our show made the Top 10 Highest-Rated Broadcast Series of 2014 list, and included the following excerpt from The Hollywood Reporter:
7. Family Guy
Thanks in no small part to that gargantuan season opener, a one-hour crossover episode with The Simpsons, Family Guy is one of the most-improved series of the 2014-15 season and continues to find much of its exceptionally young audience online. The Seth MacFarlane toon, and only animated entry in the top 10, is up 18 percent from last season in the key demo and jumps to 11.7 million viewers per episode with 30 days of multiplatform eyeballs.
The only animated series on the list? Wow, I am so proud to be a part of this amazing show. Congratulations to the Family Guy crew!