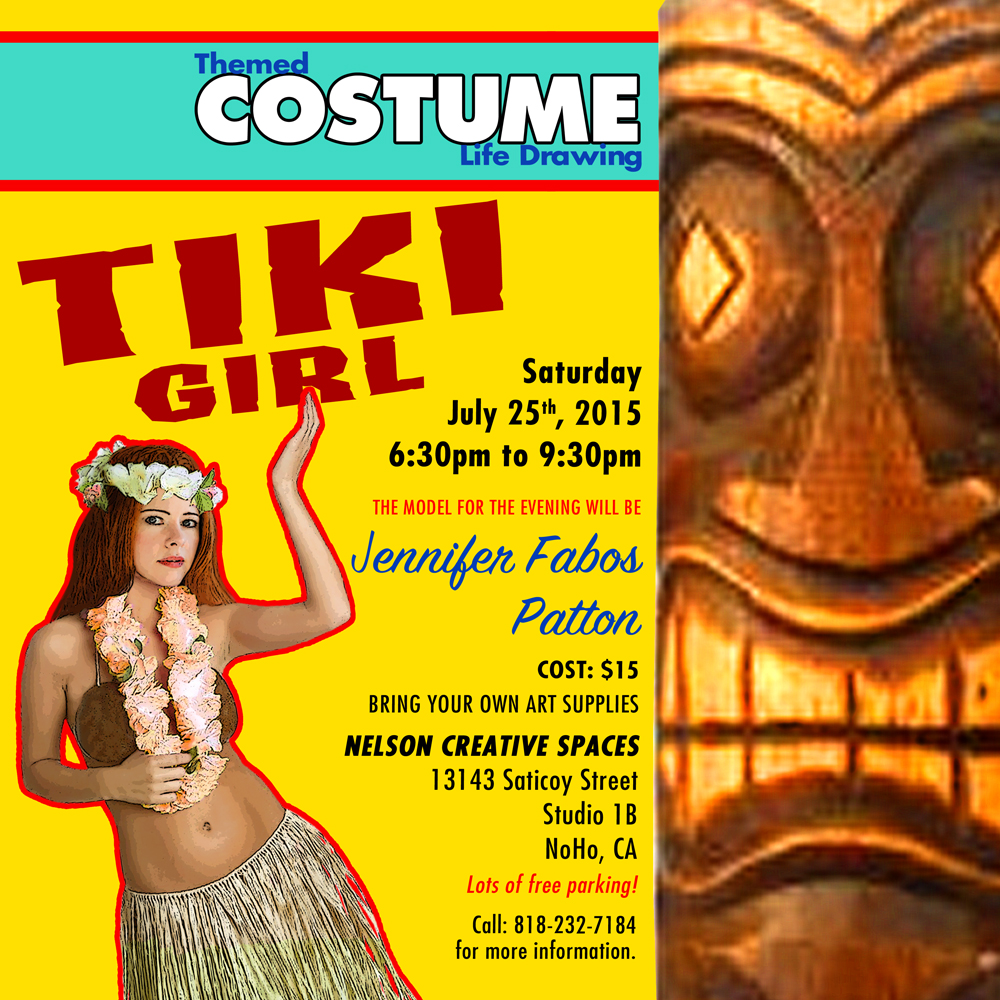 Went to Nelson Creative Spaces with the illustrator dream team Leen Isabel and Nguyen Dong for Tiki Girl, a themed costume life drawing event hosted by Pierre Bernard. The model of the evening was Jennifer Fabos Patton, who is practically Queen of the Gallery Girls, so a successful turnout was inevitable.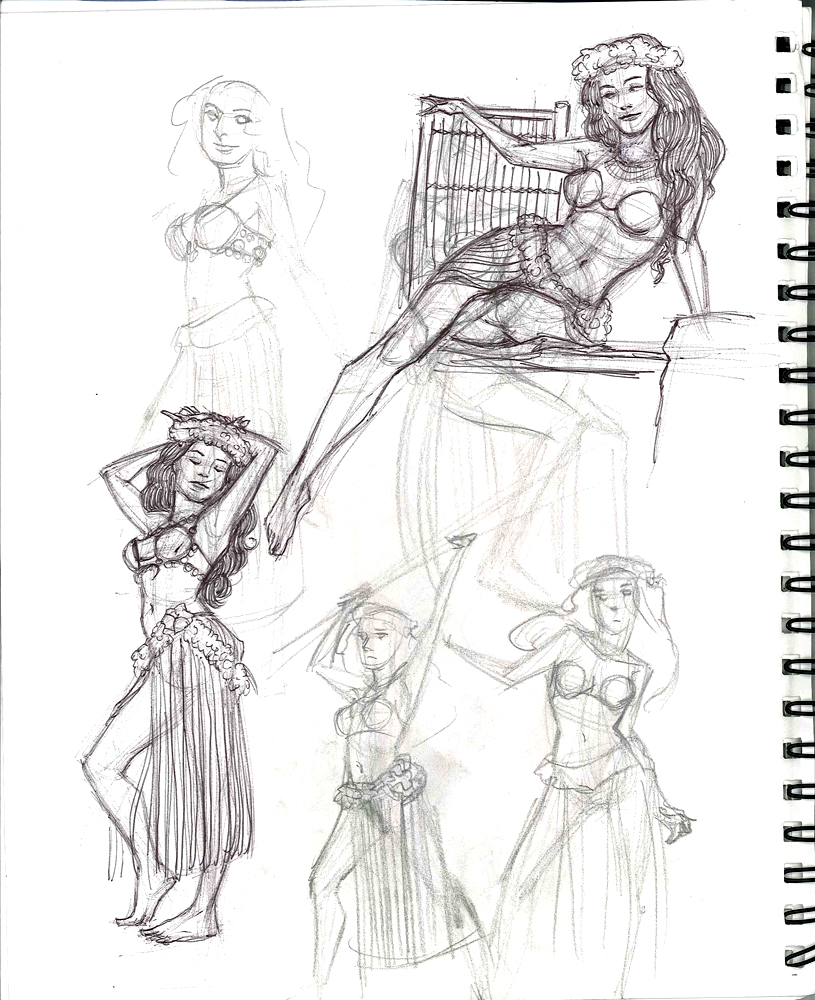 I was satisfied with the fruits of my labor, of ballpoint pen etchings over failed attempts with Palomino Blackwing pencils. It's an example I've been following from Alex Wilson, a freelance visual development artist whom I recently discovered on Tumblr. I am in love with the economical approach she takes with each sketchbook page she touches, allowing images to overlap one another and sprawl across the surface until nary a dead space remains.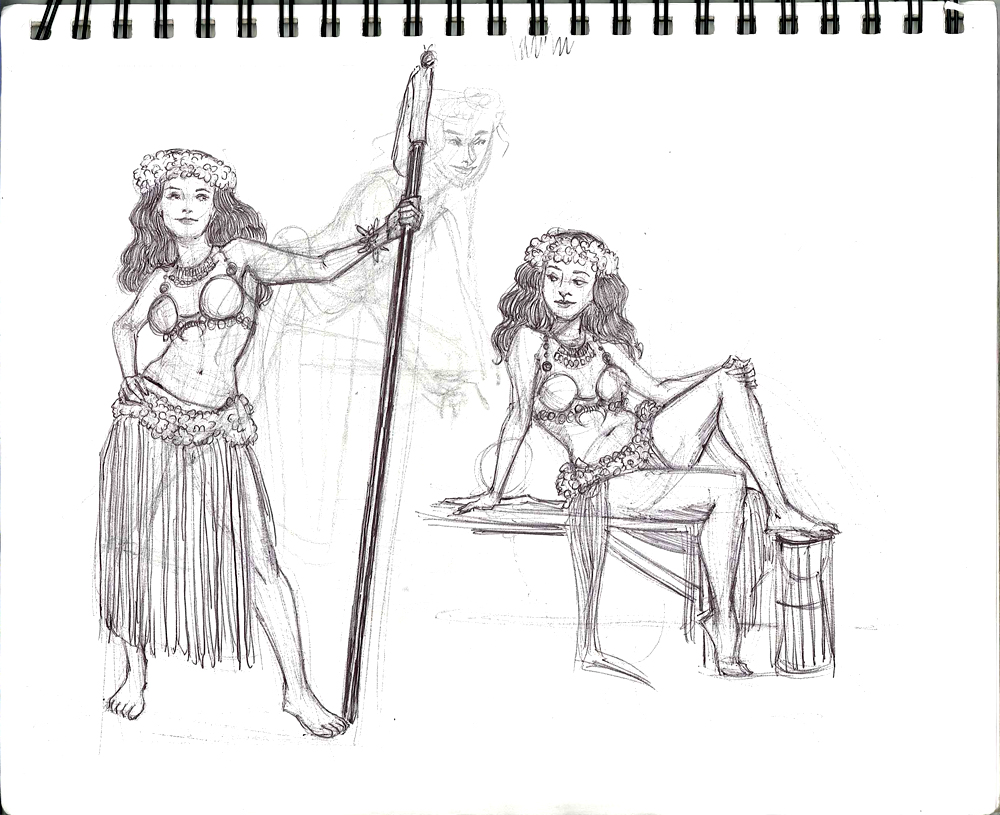 As wonderful as it was to have Jennifer as the pièce de résistance, I think the real highlight of the night was when Pierre gave each artist in attendance a pack of Cosplay Life Drawing markers, his personal brand. We were all so pleasantly surprised, one guy happily exclaimed, "Now I can draw just like Pierre!"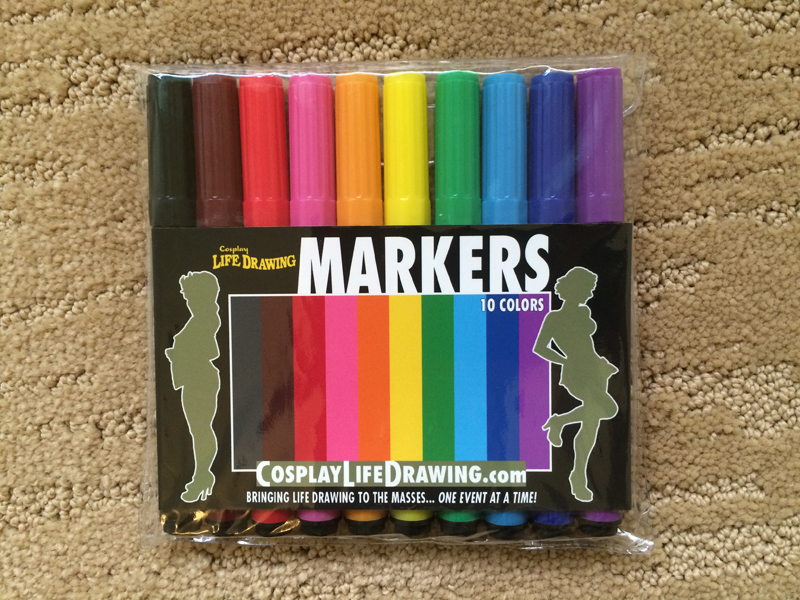 Writing that last bit makes me want to break open this pack of babies to see if I will be infused with the creative powers of my EXTREMELY Pissed Off! friend. I must be insane for not having done so yet.